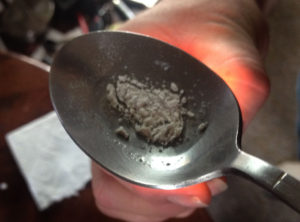 Original article found at Cleveland.com.
CLEVELAND, Ohio — Ohio saw more opioid overdose deaths than anywhere else in the nation in 2014, and the numbers continue to rise, according to a recent report.
The Buckeye State topped the list of opioid overdose deaths among all 50 states, racking up 2,106 deaths in 2014, the report from The Henry J. Kaiser Family Foundation says.
The troubling statistics place the state at the heart of the country's opioid epidemic.
The only other state that came close to Ohio's numbers in 2014 was California, at 2,024 deaths. The statistic is more staggering because the state of California has more than three times as many residents as Ohio.
All other states fell well below the 2,000 mark, and Ohio's neighbors to the north and east had roughly half of Ohio's overdose death numbers — Michigan saw 1,052 and Pennsylvania saw 1,092.
Ohio opioid deaths overwhelmingly affected white males more than any other demographic. Males accounted for approximately two-thirds of the deaths, while white, non-Hispanic people accounted for about 90 percent, according to the report.
Hardest hit in Ohio were 25 to 34 year olds who suffered 560 deaths in 2014, but 35 to 44 year olds accounted for 534 deaths. People ages 45 to 54 accounted for 490 deaths, according to the report.
Those young and old were far from unaffected — 192 people between the ages of 15 and 24 died, as did 290 people between the ages of 55 and 64.
In the time since 2014, the number of opioid-related deaths in Ohio has only gone up.
In 2015 alone, opioid overdose deaths in the state rose to 2,590, according to a separate report from the Ohio Department of Health.
Cuyahoga County in particular falls below the state's average of 19.2 deadly drug overdoses per 100,000 residents, clocking in at 18 deaths per 100,000 in 2015, according to the report.
There were 270 opioid-related deaths in Cuyahoga County in 2015, according to the Cuyahoga County Medical Examiner's Office.
Between January and September of 2016, that number rose to at least 385.
Opioid-related deaths in the county have already surpassed 500, according to a current tally from the county medical examiner's office.
The office has yet to issue numbers for October's opioid death rate, but estimates have the county on pace to reach 600 deaths by the year's end.
Cleveland.com has chronicled the families of overdose victims left in the epidemic's wake as part of a weekly series launched in May.
To comment on this story, please visit our crime and courts comments section.
This story has been updated to reflect the current number of opioid-related deaths in Cuyahoga County.