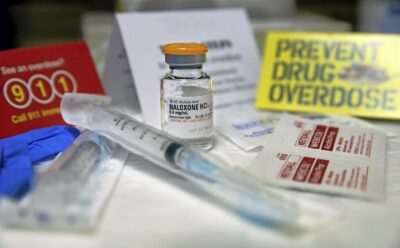 COLUMBUS — An Ohio county coroner has issued an alert after 10 overdose deaths were reported within 26 hours.
The Franklin County Coroner's Office posted on Facebook on Sunday, calling the number of overdoses "unusually high" for that period.
Dr. Anahi Ortiz, the county coroner, says residents with family or friends at risk for overdoses should have the antidote Naloxone available for them.
In July, Ortiz reported Franklin County saw nine overdose deaths in 48 hours. She adds that fentanyl can be mixed with cocaine and methamphetamine. Other county officials, including the Montgomery County Coroner, have also warned about the potentially deadly combination.
Ohio saw a record 4,854 unintentional fatal overdoses in 2017, the most recent year for which statewide data is available.
ORIGINAL ARTICLE: https://www.news-herald.com/news/ohio/franklin-county-coroner-issues-alert-after-fatal-overdoses-in-hours/article_3a4500d4-bd9f-59fd-886b-8458b2a733ad.html